L-A Electric is proud to announce that three Fort Wayne Community Schools students accepted full-time positions with L-A Electric at the first ever FWCS Career Academy Signing Day.
Watch the story here.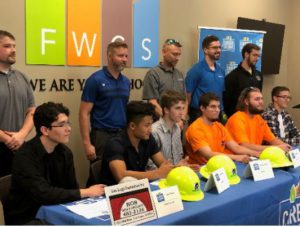 L-A Electric President Scott Arnold and General Superintendent Keith Knipstein pictured above with new Signees and soon-to-be apprentice electricians.